Usain Bolt Given Special Singlet For Stockholm Meet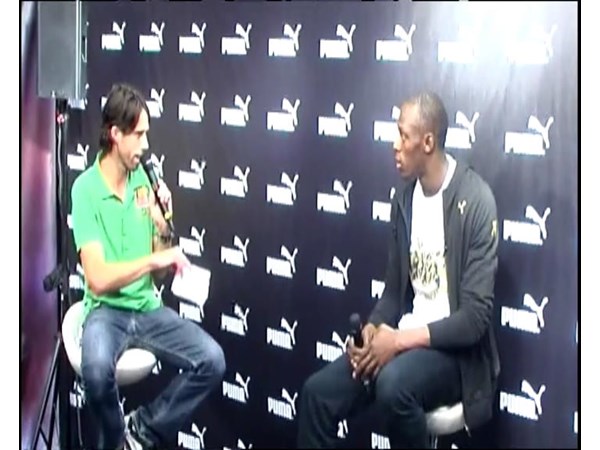 Herzogenaurach, GERMANY (August 4, 2010) Usain Bolt was presented with a special PUMA singlet today, in which he will compete against Tyson Gay and Asafa Powell in the much anticipated 100m race at the Olympic Stadium in Stockholm on Friday. Designed by a Skinny Digital, a renowned Swedish artist, the unique singlet features graphical elements close to Usain's heart, but with a special Swedish style.

Skinny Digital used the PUMA Bolt collection as the inspiration for the singlet, as it features graphical elements that Bolt himself created. The back of the singlet has Bolt riding a lion, a symbol of Jamaican culture. The words "To Di World" are the name for the iconic pose of the greatest track and field showman. On the day he launched the new PUMA Bolt collection in Stockholm, the sprinter saw the finished singlet design for the first time along with a matching new spike colorway, and was excited about both.

"I love it, it's really good. A French artist designed a great singlet for me when I ran in Paris a few weeks ago, I was the best looking guy on the track," said Bolt, when presented with the singlet. "The Swedish artist Skinny Digital has certainly matched his efforts, I'll be very happy to run in this on Friday."

PUMA has commissioned local artists to design custom singlets in further Diamond League events that Bolt will compete in during the 2010 season. These singlets will also fuse Jamaican cultural elements also featured in the PUMA Bolt collection, with symbols synonymous with the host cities.
CONTACTS
Public Relations

Director of PR

United States

public.relations@puma.com

--