Usain Bolt at the Boys and Girls Champs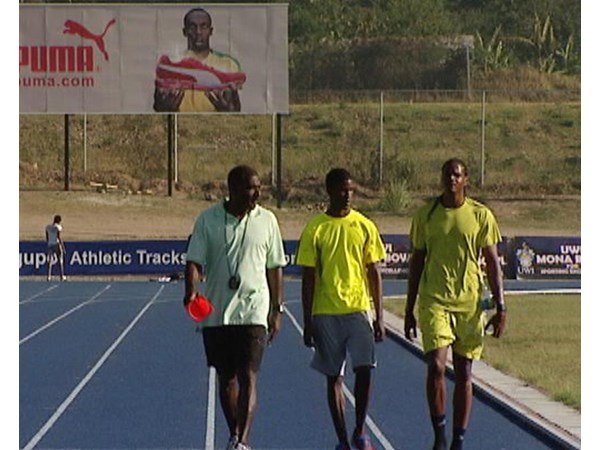 In 2002, PUMA partnered with the Jamaica Amateur Athletic Association (JAAA) which oversees all Jamaican amateur track & field athletics. That same year, PUMA also started sponsoring the ISSA Boys & Girls Athletic Championships, an annual competition at which the very best Jamaican high school track & field teams compete. This year is the 101st anniversary of the Boys & Girls Champs, as it's known throughout Jamaica. It is one of the largest high school events worldwide and each year a new set of promising young athletes hit the track to show the world what they can do. Many Jamaican Olympic medalist, including the world's fastest man, Usain Bolt all competed in this event. For the past decade, PUMA has had a large stake in Jamaican Athletics, supporting Jamaican Track & Field from the high school level to top athletes.

The world will be watching Usain Bolt in London 2012 to see if he will break his own record in the 100m and 200m relays. At 24, Bolt has emerged as the one of the world's most talented Track and Field athletes, winning three gold medals in the 2008 Beijing Olympics and smashing two world records in the 100m (9:58) and 200m (19:19) at the World Championships in Berlin in 2009. PUMA, like many Bolt enthusiasts, believes the best is yet to come.

Usain Bolt and the entire Jamaican Track and Field team will wear uniforms designed by Cedella Marley, fashion designer and daughter of Jamaican reggae icon Bob Marley.

To help PUMA unlock the mystery of what makes Jamaicans so fast, the sportlifestyle brand enlisted, Alfred 'Frano' Francis. Frano is a person inextricably intertwined with Jamaican Athletics. He authentically embodies all the best of Jamaica, part wise man, part historian, part anthropologist, part visionary, part Rastafarian, part runner. Frano helped PUMA come up with the informal science behind Faas: a little Faas product, some Jamaican culture, a sprinkle of Jamaican Boy's & Girl's Champs, and a lot of Bolt!
CONTACTS
Public Relations

Director of PR

United States

public.relations@puma.com

--