Salma Hayek Takes the Helm of Sailboat in the Volvo Ocean Race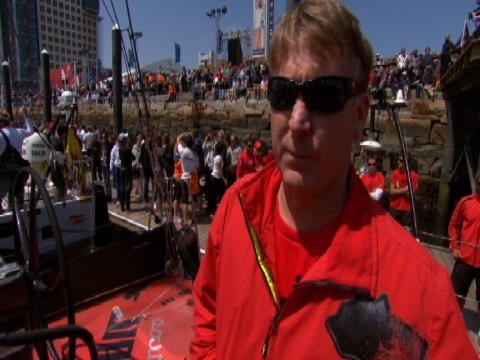 Actress and Academy Award Nominee - Salma Hayek revives her role as godmother of PUMA's 'il mostro' (The Monster), as she sets sail with the PUMA Ocean Racing Team in 7th Leg of the Volvo Ocean Race, from Boston to Galway Ireland. Accompanied by her new husband and PPR CEO, Francois-Henri Pinault, Salma will help crew the boat from the docks to the starting pin in Boston's outer harbour.

The Volvo Ocean Race, known as the Mount Everest of sailing is a 37,000 nautical mile around the world ocean race made up of ten legs, finishing in June 2009 in St. Petersburg, Russia. The fleet finished the sixth leg of the race, from Rio de Janeiro to Boston on the 27th of April, in third place overall, and is expected to make landfall in Galway, Ireland on Saturday, 23 May.

By joining the race, PUMA has entered a new premium category and is the only Sportslifestyle company to participate in the Volvo Ocean Race 2008-09.


CONTACTS
Public Relations

Director of PR

United States

public.relations@puma.com

--