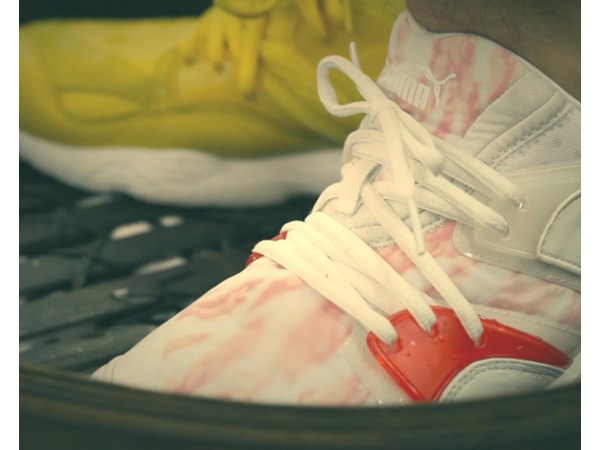 PUMA has partnered with premier online lifestyle magazine Hypebeast to launch the PUMA x Hypebeast 'Dim Sum' Blaze of Glory Pack. Design inspiration taken from the core of Hong Kong's culinary culture, the Dim Sum, this exclusive release was based on food for thought, linking city and culture with a unique take on a classic PUMA silhouette. Each pair of sneakers is made to be available in a dust bag that mimics the motif of a bamboo steamer, similar in style to the basket Dim Sum is generally served in.

APAC Hypebeast Launch will take place on Wednesday May 8th with an exclusive pre-release.

Global Marketing & PR Release date is Tuesday May 7th for all product images, videos, & information.

All other allocated global retail partners to release footwear on Friday May 17th.