PUMA and Walt "Clyde" Frazier Take New York City in Style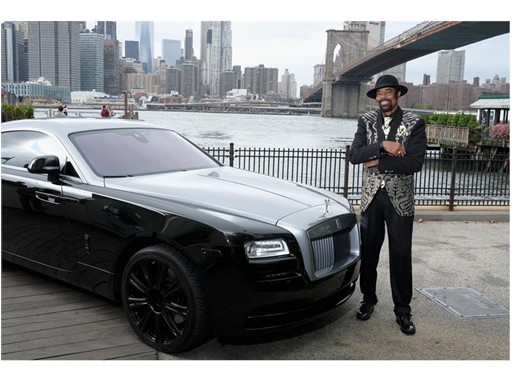 Today, PUMA hit the town with Walt "Clyde" Frazier in serious style. The basketball legend rolled into the borough in his favorite luxe Wraith ride, stopping by the spot under the Brooklyn Bridge where the iconic photograph of him was taken more than 40 years ago. In his signature suit, wide brimmed hat and gregarious smile, he posed once again in front of the city that cherishes him as a legend.

The hall of famer then headed to a special exhibition space on West 34th St. put together in his honour, powered by Foot Locker. He then joined industry greats Bobbito Garcia, Fabolous, Emory Jones, Jake Woolf, Rachel Johnson and Rebecca Harlow in a panel forum where they discussed all things basketball and style, and his namesake PUMA Clyde.

Today PUMA also releases the Clyde Wraith Pack, as part the series of the classic sneaker's return after 5 years. Inspired by the Walt Frazier's love for fashion and flashy cars, the PUMA Clyde Wraith is a sneaker that means business. With a smooth and lustrous finish, it takes after the impeccable shiny coat of Mr. Frazier's sleek ride. The shoe has a premium patent leather upper with a kurim treatment in the back heel and a lace lock feature to tie back to the car grill. The lace tip features the number 10, Walt Frazier's first jersey number when he was playing for the New York City team. The pack comes in two classy colorways – Black and Cordovan.
CONTACTS
Teresa Tayzon

International Public Relations

United States

+1 617 488 2993

Kate Stockman

International Public Relations

Germany

-